Baracutanga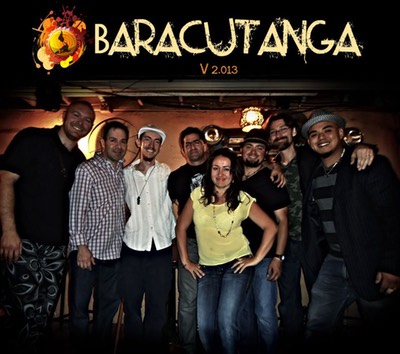 Baracutanga has been lighting up New Mexico dance floors for more than five years, creating lines at the doors of places like  Monte Vista, Cosmo Tapas, Burt's Tiki Lounge, Hotel Andaluz, Launchpad, Indian Pueblo Cultural Center, The Cell Theatre, Corazon, Shadows, and Marble Brewery. The band's members come from Peru, Bolivia, Ecuador, Argentina and USA, and play a mix of the most soulful and danceable rhythms from South America, including samba, reggae, batucada, cumbia colombiana and afro-Peruvian. The consistently crowded dance floors wherever Baracutanga plays is a big reason why in 2011 they won Best New Band from the Albuquerque Alibi.  They won the Albuquerque song competition in 2014 for their song "Rumba de Burque."
Wagogo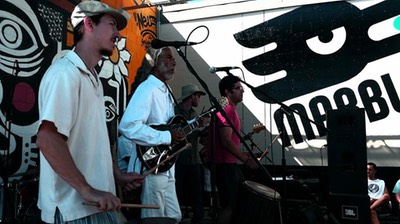 Wagogo, born, raised and loved in Albuquerque, NM, is an ecclectic group of musicians that make a rhythmic cocktail out of their Chicano influences, Northern Mexico folk songs, warm calypso island grooves, and the captivating spirit music of Zimbabwe. Their lyrics posses an equally enriching quality, being composed mostly by lead singer Armando Ortega, in a blend of Spanish, English, and the Shona language of Zimbabwe. With such a diverse repertoire, Wagogo inspires a multigenerational crowd to dance and sing, and even gets the old folks weeping with its dedication to preserving the traditional roots of music, in addition to exploring new sounds. Broadcast on radio stations from New Mexico to New York, California, and Zimbabwe, they have been reinvited to the Zimbabwe Music Festival for three years, and will be appearing in many other world music festivals to come. With all the intrigue of the Land of Enchantment, they are definitely a band not to be missed. 

Wagogo on CD Baby: Wagogo, Love Music, Familia y Amor 
Cali Shaw Band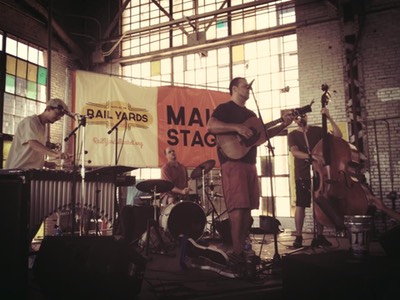 New Mexico based Folk-Americana songwriter Cali Shaw is a rising talent in the southwestern U.S folk scene. From Austin, Los Angeles, to Santa Fe, Cali Shaw incorporates smart and personal lyrics, vintage Gibson guitars, exotic string instruments such as the Charango and Cuban Tres; that lend to an interesting twist on modern folk music.
Now based in the dusty yet beautiful state of New Mexico, Cali Shaw is quickly becoming recognized as one of the region's most celebrated songwriters and performers.
Whether performing solo or accompanied by a full band: Cali Shaw's dynamic and original performances captivates and embraces people of all generations.      http://calishaw.com/
States United (with Amory Bottorff)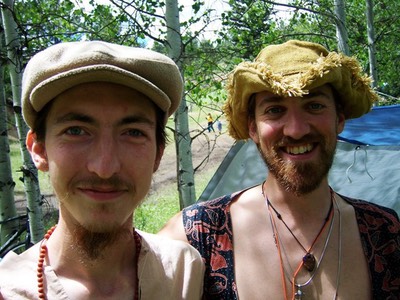 States United is the name for the performance and combined original music of Amory Bottorff and Nicholas Adam Baker.  We have been playing together in various ensembles (Prometheus Io, Melek Ta'us Ensemble) and as a duo, since we met in 2007.

PANdemonium with the Odara Dance Ensemble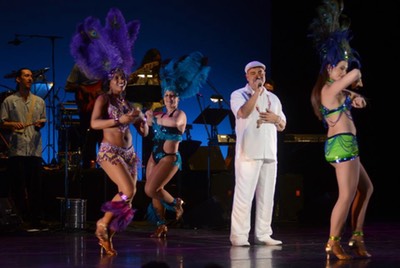 Zoltan and the Fortune Tellers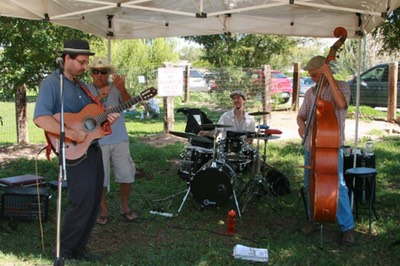 The Nova Project - Classical Prog