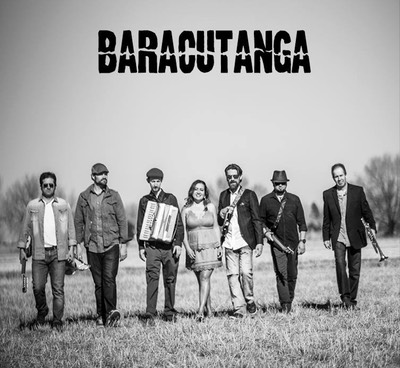 Baracutanga 
Baracutanga is a group of experienced and versatile musicians that performs traditional South American rhythms in new and interesting ways, blending ancestral traditions with a modern sensibility.  They utilize stringed instruments such as the charango and cavaquinho, wind instruments such as the zampoñas and quenas, percussion instruments such as the marimba and tambora, as well as a foundation of drums, bass, guitar and horns.  On top of that, everyone in the group sings.  They are often joined on stage by Afro-Peruvian and Colombian dancers.  Baracutanga's perfomances are joyous, intercultural experiences that empower listeners with a positive message of self-affirmation.  
Baracutanga has received many awards over the last five years, including:
2019 New Mexico Music Awards - Best Musical Production - Latin
2018 Alibi Best of Burque Poll - Best Latin and Best World Music Band
2017 Albuquerque the Magazine - 2nd Place Best Band
2017 N.M.M.A. - Best music video - "Son de la Condenada"
2016 N.M.M.A. - Best World Music song - "Paixao"
2015 N.M.M.A. - Best Original arrangement with "Deja de Matar"
2014 N.M.M.A. - 1st place, Albuquerque Song Competition with "Rumba de Burque"
Notable Concerts:
Opening for Orquesta Akokan (Havana, Cuba) at the Arvada Center in Denver, CO in June 2019.  Baracutanga received a standing ovation and sold out their merch.
Opening up for Barenaked Ladies at the Calgary Folk Fest 2017.  Baracutanga had the whole crowd on their feet dancing and later received kind words by the mayor of Calgary on social media.
Rahim AlHaj Trio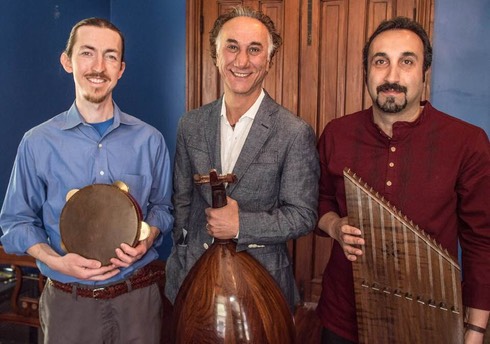 Wagogo